"Next time you're at the checkout and you hear the beep..."
Prior to Neil Harris' reign at the helm, the Lions were inclined to panic buy at times.  Although we have never been a club that has had mass riches to spend on up and coming or established talent, whenever we have been in difficult situations there have been a few signings that have left us scratching our heads slightly.  Just like competitors on Supermarket Sweep, both Ian Holloway and Steve Lomas had tendencies to run around the bargain basement aisles looking for the giant inflatables that would lead us to Championship survival.  Running around with their trollies without much money, they would bundle frozen chickens, giant bananas and whatever was at the end of Dale Winton's appalling rhyming clues to try and secure three points, although saying that perhaps a frozen chicken would have been a better signing than Gary Taylor-Fletcher.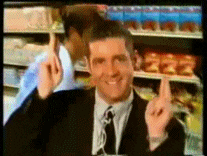 Even though he is a manager that is held in high esteem by the vast majority at The Den, Kenny Jackett was also prone to a few signings that we certainly were not inspired to check it out, check it out and we would have gladly swapped Gifton Noel-Williams and Danny N'Guessan for Dale's Pick-n-Mix.
Chopper is still very early into his managerial career, but has made signings that seem to have fitted in like a square peg in a square hole.  He has not rushed into making signings and knows exactly what type of player is needed to be a success in South London.  The previous two seasons have seen some stellar signings and although many were questioning the permanent signing of George Saville at the start of last season, the velcro has been ripped to reveal a product of huge cash value.  Going into the start of the 2018-19 season, Neil Harris has done what other Millwall managers have not done in the past: started business early and we have seen the signing of Murray Wallace, as well as contract extensions for Mahlon Romeo, Sid Nelson and Byron Webster.  For this article, we look at these pieces of business and how we think they will get on going into Millwall's second season in the English second tier.
I'll Be Down in Two Shakes of a Lamb's Tail
After a recent break from Europe where Neil Harris and the side were enjoying delicacies such as a Royale with Cheese and Le Big-Mac, Chopper made his way back to Glanford Park to see what was on offer.  Sitting down in the corner of the room, Harris was given his options.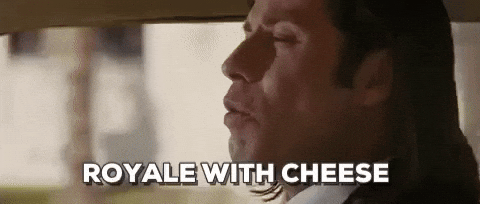 "Now the first two are the same, those are friend's prices, but this one," said Scunthorpe United holding up a picture of Murray Wallace, "this one's a little more expensive but you'll know where that extra money went.  Nothing wrong with the first two, it's real, real, real good but this one's a madman."
Neil Harris continued to be told that the Iron would take the Pepsi challenge against any of the players that the Millwall manager had been looking at recently, but he knew he also had to do some of his own work to ensure Wallace would sign.  Acting as calm and seductive as Dusty Springfield singing Son of a Preacher Man, Harris made Wallace an offer he couldn't refuse, and it wasn't long before the two were dancing together over dinner in celebration at putting pen to paper.  The signing that had been rumoured for a while had been completed early in the transfer window and the young Scottish defender feels like an adrenalin shot to the heart of the fans in South London.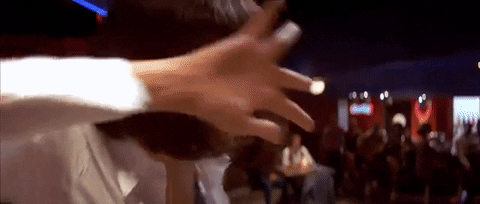 Although we don't know the whole truth behind the signing, whether Neil Harris gave Murray Walker a foot massage or whether he bought him a beer in McDonalds, Millwall have their first main transfer target of the season and Chopper will be hoping that the defender will strike down upon thee with great vengeance and furious anger those who attempt to poison and destroy his brothers.
Two Multiplied by Ten Plus One, Romeo Done
Along with the Wallace signing, Chopper made another terrific piece of pre-season business when Mahlon Romeo signed a new long-term contract at the club.  After a fantastic season in Millwall's promotion season in 2016-17, it seemed that the idea was to gradually ease the young full-back into Championship football when the Lions signed Conor McLaughlin.  Romeo and the Millwall fans needn't had worried, as Mahlon took his chance when given it and didn't look back.  It took the Lions fans just 21 Seconds to work out that Romeo could cut the mustard at this level and like the So Solid Crew classic (?) says, Romeo was done.
There were thousands upon thousands of Juliet's in the Dockers, Barry Kitchener and Cold Blow Lane stands when he took to the green fields of Verona in South Bermondsey.  At a club where is feels like we are just the one Capulet who are constantly at war with 91 Montague's, Romeo has acted like a modern day Mercutio and stood aligned with the Millwall fans.  His 89 appearances since joining the club has shown just how important he is to this side and last season he showed he has an eye for goal when he scored a goal of the season contender against Sheffield United.
Sometimes, clubs like to use the cliche of contract extensions being on-par with exciting new signings.  This is normally met with eyes rolling in the crowd, but in this instance Romeo's new deal has been met with celebration, delight and more importantly it is a clear indication that Neil Harris wants to build a side that the fans can be excited about.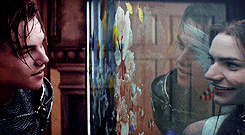 "Do you bite your thumb at us, sir?" was what was famously asked in the Shakespearean tragedy and with the young potential that players like Mahlon Romeo possesses, we will gladly bite our thumb at any club who dare to travel to SE16 and who try to take the three points.
Hey Uncle Scar, Guess What?  I'm Gonna  be King of Pride Rock!
When Sid Nelson broke into the first team, there were high hopes for the youngster who had excelled at reserve level and rose through the ranks.  Like the young Simba from the Lion King, Nelson was destined to become a leader at Millwall.  Unfortunately for the young defender, he was given the captain's armband before he had properly established himself in the side and the Elephant burial ground with the laughing hyenas resulted in Nelson leaving the first team of Pride Rock.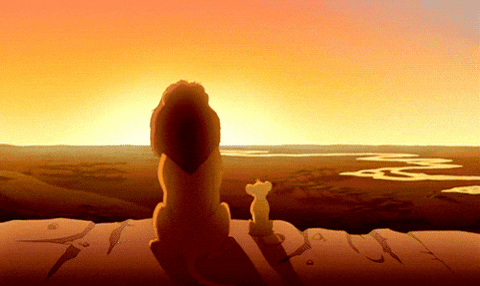 Leaving his homeland on loan a number of times, Nelson shone in the lower leagues where he enjoyed stays at Newport County, Yeovil Town and became a favourite at Chesterfield FC.  Life in the jungle of League Two football was easier for Nelson, but he knew that the amount of times he was told Hakuna Matata and that it was no worries in the fourth tier, Nelson knew he had to return to the New Den and reclaim his crown and realise his potential.
Standing in front of the Barry Kitchener Stand, the spirits of all the great Millwall defenders of the past called the centre-half back to the club for another chance to develop.  Nelson has signed a one-year contract extension and will be competing with Shaun Hutchinson, Jake Cooper, Murray Walker and the returning Byron Webster for a place in the match day squad, but as the wise baboon Rafiki said "the past can hurt. But from the way I see it, you can either run from it, or... learn from it."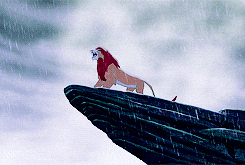 Nelson will be hoping to fight back against any doubters, rise to the top and take back control of his pride.  Nothing will make the Millwall supporters happier than seeing one of our pack breaking through and making it and if Nelson manages to climb to the top and roar, the fans will roar with him.
We're Going to Need a Bigger Boat...
Byron Webster was a dangerous predator in Millwall's two seasons in League One under Neil Harris.  A relentless and merciless beast, with his flicked up blonde hair appearing from behind a helpless striker like a Great White Shark fin.  Once Webster sunk his teeth in there was only one winner and the partnership he built with Shaun Hutchinson had visiting bathers terrified.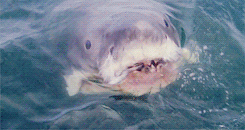 After circling around the third-tier lagoons picking off stranded forwards, Webster's hard work and determination was rewarded with the rest of the Millwall side and promotion back to the Championship was the prize.  Webster started the season well and regained his place back from the young Jake Cooper and featured in twelve games for the Lions.  Unfortunately for the defender, Chief Brody was an accurate shot with his rifle and hit the bull's-eye of Webster's cruciate ligament which ruled him out for the rest of the 2017-18 campaign.
As with the man-eaters in Deep Blue Sea, Webster worked tirelessly and showed determination to escape the shackles of his injury prison.  Never giving up and showing a Millwall grit and spirit, the experienced defender made his way back to full fitness and in contention to the first team in time for the start of the 2018-19 season.
In a position that is dominated by young talented players all competing for just two starting players, Byron Webster will have his work cut out to guarantee a starting place.  However, just like in the Samuel L. Jackson aquatic horror, it was the more senior and physically imposing killing machine that was the dominant of the group.  Could this be the case for Byron Webster now he has been given a one-year contract extension?
So what do you think of Millwall's activity in preseason so far?  Do you feel inspired, or is there work still to do?  Let me know your thoughts on Twitter at @TheMillwallFans.
Please reload