Unsung Heroes at The Den [Part 7]: Do or do not, there is no try with Richard Shaw
Barry Kitchener, Harry Cripps, Teddy Sheringham, Terry Hurlock, Tim Cahill, Neil Harris, Paul Robinson.  There have been many players who whenever Millwall fans reminisce, will eloquently wax lyrical about how these are some of the greatest/hardest/most terrifying players they have ever seen at the Old and New Den.  Players who we remember growing up watching wishing we could be, who we would cheer and chant their names from the stands and terraces. 
But what about the others?  The players who when we find old programmes in the garage, we would flip it over and have completely forgotten that these players played a part in successful teams of the past.  The 'Steady Eddies' who may not have scored hat-tricks or hit crunching tackle every week, but those who were reliable and wouldn't let you down.
For this edition of Unsung Heroes, we look back at a player that although winning Player of the Season one year, we probably don't realise how important he was for the Lions.  He had a short spell at Millwall, but Richard Shaw had a Jedi Master Yoda-like influence over our Luke Skywalkers at the back.
Richard Shaw
Richard Shaw crash landed on a free transfer in South London from Coventry City in June 2006.  Just like the swamp land of Dagobah in the Empire Strikes Back, Bermondsey was a complete mess that many found inhospitable.  After a pitiful 2005-2006 season where we were relegated from the Championship, young players such as Zak Whitbread, Paul Robinson and Alan Dunne were lined alongside Shaw to re-build a defence that had been easily toppled by the opposing Empires.
Shaw personified Yoda perfectly, when he lined up at the back the fans did not know what to expect from our new veteran signing.  Would he still have the ability to keep out young forwards who were eager to impress and get out of the third tier to the Coruscant like Premier League?
The season did not start for Millwall, conceding eight goals in the opening three games of the League One campaign.  Darren Byfield's 85th minute equaliser helped us get a home draw on the first game of the season against Yeovil, but Shaw was part of a back line that leaked two further goals against Leyton Orient and five away at Chesterfield.  Millwall's X-Wing had bombed into the deepest swamp of Dagobah, and despite the best efforts of the Lions' defence, our Luke Skywalkers could not get out of our rut.
After a few months of chaos, uncertainty and what seemed like certain relegation, Nigel Spackman, the manager who signed Shaw, was sacked after a 1-0 defeat to Northampton Town and replaced with Willie Donachie.  Donachie quickly brought balance back to the Force, and the results suddenly swung back quicker than a lightsaber battle with Darth Maul.  Shaw was in the sides that beat Rotherham 3-2, Carlisle 2-1 and Bournemouth 1-0, with the 2-0 away defeat to Swansea City being the only blemish in those four games.  Millwall were still leaking goals, but Yoda at the back had the side playing with more cohesion and organisation.  Our Luke Skywalkers were learning off of their Jedi Master with every game that passed.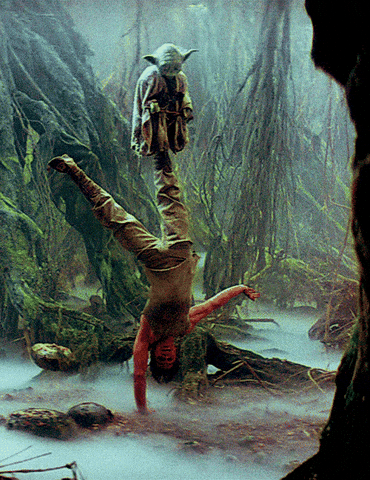 Millwall's form remained steady and consistent for the rest of the season.  There were little unbeaten runs here and there, which included 4-1 away and home wins against Brentford and Gillingham respectively, but there were also moments when Millwall had entered their Evil Caves with consecutive 3-0 away defeats against Northampton Town and Scunthorpe United, as well as the disastrous home defeat 5-2 against Leyton Orient.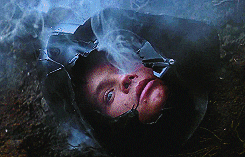 Although there were a few horror stories that could only be compared to the death of Obi-Wan Kenobi at the hands of Darth Vader, Millwall managed a respectable 10th place finish.  This wasn't what the South London fans would have wanted, but as Millwall were staring into the depths of the Sarlaac pit which was League Two under Nigel Spackman, a mid-table finish was one we were happy with.  Richard Shaw played a total of 47 games for Millwall that season, and even though he may not have scored any goals, his performances were just as good as hitting the back of the net.  At the end of the season Shaw was rightly awarded with the Player of the Year trophy.
The following season saw Shaw's time on the pitch decrease.  The new signings of Andy Frampton, Marcus Bignot and Scott Barron meant that the reigning Player of the Year's minutes were less, but Shaw still managed to feature in another 18 games.  Towards the end of his time at Zampa Road he was seduced by the Dark side of the Force and saw red in the 3-1 away defeat to Port Vale.  Shaw's final game for Millwall before retirement was a 2-1 away defeat against Swindon Town.
In all, Richard Shaw played 65 games for Millwall, but never registered a goal in his time with the Lions.  Not only did he win Player of the Year and was a fan favourite in his short spell, he also had a period as caretaker manager after the sacking of Willie Donachie, and joined the coaching staff after he hung up his lightsaber.  Shaw left Millwall to join the coaching staff at Coventry City in the 2011-2012 season and has been a coach at Crystal Palace since 2013.
Our Master Yoda may not have played in the best Millwall sides, but his experience rubbed off on our young Rebel Alliance and was certainly a reason why Millwall went on to gain promotion only  short time after he left.
The Force will be with you.  Always.
Please reload